2018 was a crazy ride for Tire Stickers and it's only getting better from here.
Check out what we got into this year and what's to come.
New Product Launches
We're always striving to be bigger and better and that means new products. Here's what we rolled out this year.
New Brand Partnerships
Our brand partnerships are the cornerstone of the Tire Stickers world. This year we linked up with these legendary brands. Quality over quantity.
Chevrolet/GM.

The beloved American brand (and its parent company) got the Tire Stickers treatment.
Kumho

. South Korean tire company meaning "bright lake", more like "bright idea".
Accelera

. This high-quality tire brand deserves high-quality tire decals.
Nexen

. Since 1942, this South Korean brand has been adapting and thriving.
SEMA 2018
SEMA is always a highlight. It's where the industry gets together to showcase the best and brightest. Here's what we got into at SEMA 2018.
Winner in Battle of the Builders

. We dominated the Sport Compact division with Rod Nielsen's 1972 Mazda R100. We also placed Top 5 for the overall event. Booyah.
Winner of Two New Product Media Awards
Wall of Tires

. Our giant rack of Tire Stickers made everyone stare in awe.
BFGoodrich Product Launch

. Our awesome collab with BFGoodrich was all over SEMA.
New Store Expansions
Tire Stickers' global reach is only getting larger. This year we expanded our products into these brick-and-mortar stores across the world.
Autobacs Seven

. This Japanese retailer has been kicking since 1947 and is a great gateway for Tire Stickers lovers in the East.
Supercheap Auto

. Australia's favorite auto parts company brings Tire Stickers down under.
Canadian Tire

. Our friendly neighbors to the North can now get Tire Stickers locally.
Talk about giving the people what they want.
Notable Collaborations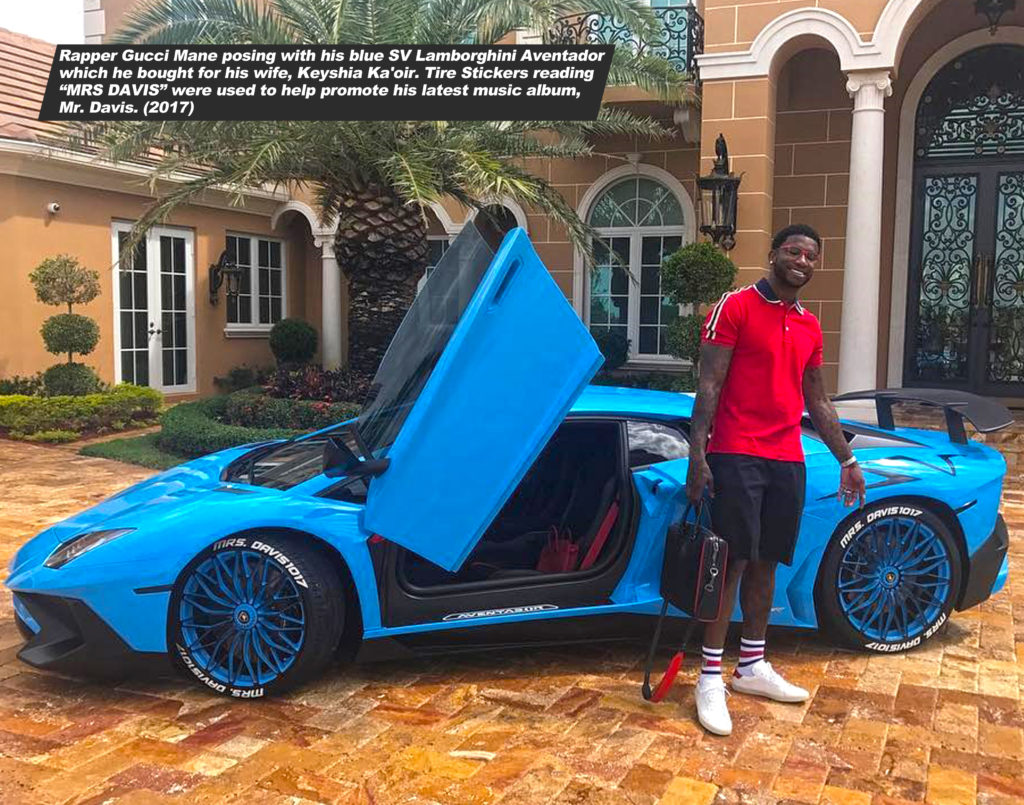 Being the best tire lettering brand means we get to collaborate with some notable people and brands.
Kylie Jenner/Kardashian's Kylie Truck

. The makeup mogul created a mobile pop-up truck to sell her cosmetics out of and we helped make it happen.

Logan Paul's Cool Bus

. The controversial Youtuber teamed up with West Coast Customs (and Tire Stickers) to turn a short bus into a much cooler bus.

Gucci Mane's Lambo Aventador

. The rapper labeled his blue SV Lambo Aventador with "MRS DAVIS" Tire Stickers to help promote his latest album,

Mr. Davis

.

Justin Bieber's Lambo Aventador

. Not the only SV on the block, but his is tricked out with a custom turquoise tint, infamous "Cash Only" graffiti, and P-Zero Tire Stickers.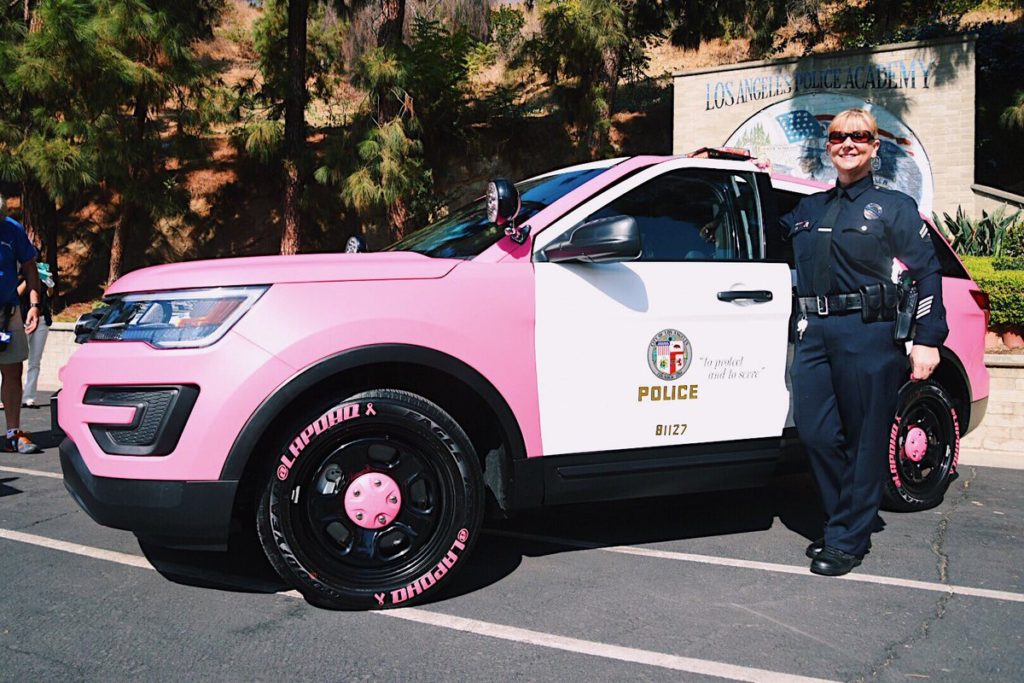 WCC & Burbank / LA County PD Breast Cancer Awareness

. The hot pink police cruisers were decked out to promote Breast Cancer Awareness by West Coast Customs with their Twitter promoted by custom

@BurbankPD

Tire Stickers. That's how you stay relevant, kids.
BFGoodrich

. Our official partnership with BFGoodrich led to an exclusive line of styles that took both brands to the next level.
Interested in joining this list? Contact us at info@tirestickers.com or on Instagram, Facebook, and Twitter.
Here's What's Coming In 2019
We're really hitting our stride into 2019, here's a sneak preview of what to expect in 2019.
We're expanding into even more retail stores across the US of A.

Tire Stickers Mighty Green: Tire prep product to replace acetone.

More new products to be announced in the spring.
A bit of a tease, but you'll just have to wait and see!
For now, follow us on Instagram, Facebook, and Twitter for the most up-to-date updates you can get.
Comments
comments