Italian tire juggernaut Pirelli has jumped on the customizable tire train with the colored P Zero. They come in red, white, yellow, or silver sidewalls by default, but there are actually 3,000 Pantone-certified colors to choose from.
Here at Tire Stickers we're no strangers to the idea of a quality customizable tire, but it's nice to see that the idea is picking up more steam. If there's one thing car owners love to do, it's customize their rides down to the lug nut, so more options are always appreciated.
Tire Lettering In Different Colors
Although this technicolor tire tech has been around in the world of F1 since 2011, this marks a big step by a major brand into the consumer industry. Not a bad way to add some personality to the tires of your high-performance supercar. The P Zero is currently available as a regular street tire for specific high-end car brands like Lamborghini and McLaren, with winter tires (the Pirelli Winter Sottozero) and more brands available as the year goes on.
It is definitely a product aimed towards the upper crust of the auto world, though, with full sets ranging from $1,600 to $4,800 depending on your Aston Martin, Porsche, or otherwise. These colored P Zeros are unfortunately only available for 19-inch wheels and larger as well. Their tagline is "Exclusivity Changes Color" after all.
21st Century Tire
Another aspect of Pirelli's new line-up worth mentioning is the Pirelli Connesso. A small chip imbedded into the sidewall of the tire keeps track of performance statistics like tire pressure, wear, temperature, miles driven per tire, and more, giving feedback through a smartphone app. The app can alert you when it's almost time to get some work done and direct you to the closest tire shop or order tires for you. They also plan on integrating a bit of social media with motorsport event notifications and customer tire reviews.
What Do You Think?
What do you think about the Pirelli P Zero? Let us know on our Facebook or Instagram.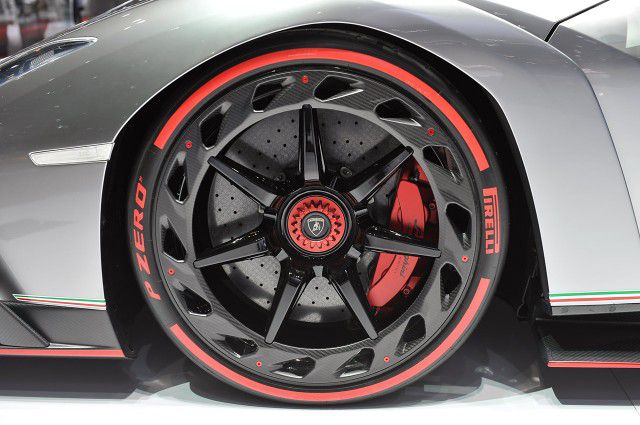 Comments
comments