What are the best performance tires of 2017? When you've got a beast of a car, you need a tire that can match it. It's the contact point between you and the road and can make the best cars better (or worse). That road-feel.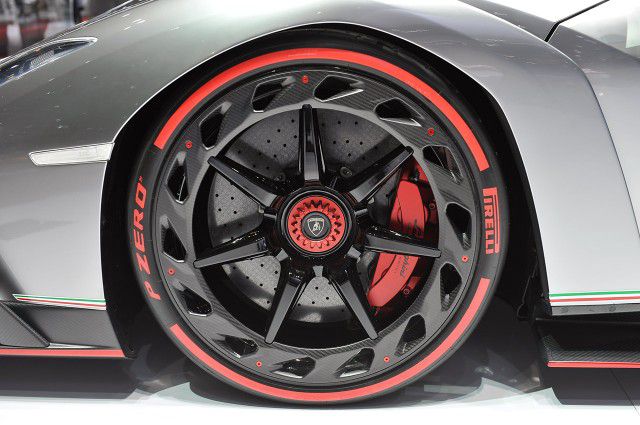 However, it's a personal choice that depends on the car and driver, which means a lot of opinions about what the best performance tire is.
With all the makes, models, personal preferences, and constant innovation out there, how do you even decide?
We've reached out to some of our favorite experts and car blogs to get their insights into this contentious topic.
Top Of The Line Performance Tires
Right out of the gate, Pirelli and Michelin have been dominating in 2017, but Continental has elbowed its way into the discussion as well.
The Pirelli P Zero has become a gold standard and that's not even talking about its sidewall color options. Jay Khan over at Daily Car Blog had this to say about the importance of Pirelli's performance tire, specifically the P Zero Trofeo R:
"With good weather conditions they feel super sticky, giving you confidence to push the limits of the car and maybe push your personal bravery barrier."
You may feel like a badass in your Lotus Exige, but nothing will boost your confidence like a tire that can hold your new car to the road. It may cost a pretty penny, but it's worth it.
Michelin is another tire heavyweight that continues to deliver and at a lower price. The Michelin Pilot Sport and Super Sport tires have set the bar for all-around performance and extended use, especially the Pilot Sport 4S.
We're talking summer tires that can handle cold and wet conditions outside of the summer months. An effective all-weather tire is a godsend when it comes to performance cars when you'd rather be, well, performing, rather than storing it in the garage at the first sign of rain.
Big news for Corvette owners specifically according to Keith Cornett of CorvetteBlogger.com. Besides the long-standing relationship between Michelin and Corvette, "the Corvette's wide tires (especially in the wider 335-sized rear tires for Grand Sport/Z06) makes for slim offerings for choosing an all-season tire."
Sounds like Michelin will be strengthening that relationship, but they shouldn't rest on their laurels.


Tushar Kelshikar at TheSupercarBlog.com made the same observations about the all-weather performance of the Pilot Sport 4S but predicted that "given the pace of development, I'm sure Pirelli and the rest would have an ever better alternative ready soon."
It's still early in the year and competition is fierce. That means plenty of time for an upset when it comes to the best performance tires of 2017 and even more innovation by year's end.
Not everyone is convinced of the Pirelli vs. Michelin supremacy. The Car Guy mentions that although the Michelin Sport Cup 2 is a close second, they've got to hand the gold to the Continental Sport Contact 6 as the best performance tires of 2017:
"We've been amazed by the level of grip the rubber has given a powerful RWD BMW we've got them on and even in the wet these things fare much better than other tyres."
Continental has been in the auto game for as long as the two top dogs, so don't count them out just yet.
Another brand to consider for the heavyweight title, but while this battle is just getting started, how about the rest of the playing field?
Best Bang For Your Buck
While the tires above were great for extended use of the highest caliber, what about a more affordable or even temporary choice for the best performance tires of 2017?
Andy Lilienthal of Subcompact Culture did mention the Continental DW Extremes, but had to give it up to the Yokohama S-Drives: "I don't generally buy the same tire twice, but I did with these."
It goes to show that the decision of which tire to use tends to change when it's time for a new set. No wonder these tire companies keep one-upping each other.
Even though Nick Roshon at NicksCarBlog.com says the Michelin PS2 and PSS tires are the best, they're not always necessary depending on the experience you're looking for.
"If this is a weekend-only car that you plan on a lot of spirited driving, something like the Hankook RS3, Nitto NT05, or even Toyo Proxes R888 could be fine. If you just want something cheap and quiet that looks cool, you don't even necessarily need a big name tire."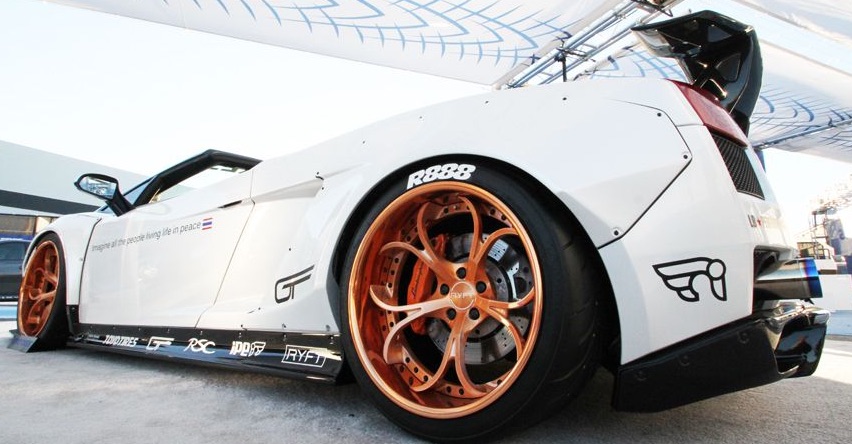 If you do want to consider other big name tire brands, don't forget about the Goodyear Eagle F1, Dunlop Direzza, and Bridgestone Potenza lines. Altogether, they've received some solid reviews, but it doesn't hurt to dig a little deeper.
Have you considered what other upgrades you could buy if you go for a more budget tire that still suits your needs? Maybe it's time to broaden your search, stop lusting over the P Zeros, and find something more in your price range? It may just be the best tire for you.
So What Are The Best Performance Tires Of 2017?
Turns out there isn't just one.
Although the Pirelli P Zeros and the Michelin Pilot Sport 4S seem to be the main contenders and are likely to top Car and Driver's Best of 2017 list, they may not be right for your ride.
Don't count out Continental in the big bout or Toyo, Yokohama, and Hankook if you're more pragmatic. Hell, Goodyear, Dunlop, and Bridgestone have a lot to offer, too.
Are you a critic or a potential buyer? What are you trying to achieve with your performance tires?
It's easy to just aim for the best car and the best tires, but we don't all have unlimited funds to satisfy that dream. Figure out what you can afford and what aligns best with your individual needs, and you'll be surprised how well your ride performs.
What Do You Think?
Now, it's your turn. Did we ruffle anyone's feathers? Did we mention your favorite set of tires? We'd love to hear what you think. Hit us up on Facebook or Instagram and let us know!
Comments
comments