CEREBRUM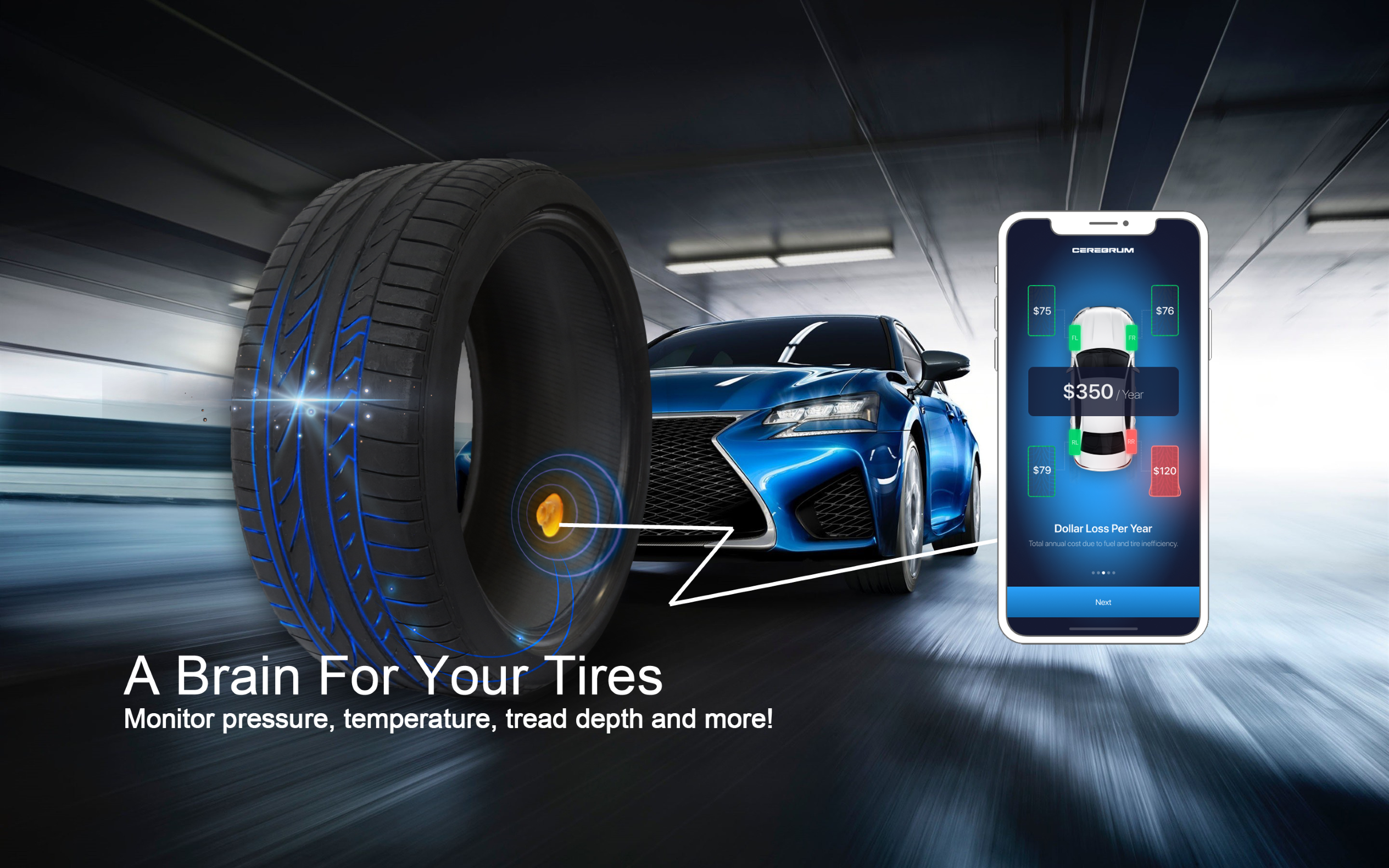 CEREBRUM is the world's first intelligent tire solution utilizing revolutionary, patented sensor technology mounted directly to the tire. Cerebrum sensors provide advanced tire pressure & temperature data to the vehicle as well as tread depth, alignment and performance data to the operator through the convenient mobile application. With Cerebrum, drivers can now fully optimize tire and vehicle performance, reduce fuel consumption and excess carbon dioxide emissions, eliminate premature tire wear as well as receive critical safety alerts like Blowout Detection.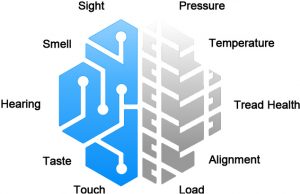 Cerebrum devices and software provide a range of advanced data to the vehicle and operator ultimately allowing an in-depth view of the dynamics of each wheel and tire. Utilizing strategic partnerships with tire companies, automotive manufacturers and renowned motorsports teams, Cerebrum engineers have developed innovative tire-mounted sensors capable of withstanding the most demanding track, road and off-road conditions. Combining the latest in hardware technology and wireless communication protocols with sophisticated algorithms, Cerebrum products gather never-before-seen detailed tire analytics including:
Temperature and Pressure - Ensure a safe and comfortable drive by monitoring tire conditions.
Tread Depth and Radial Tire Load
Cost of Tire Condition - Properly maintained tires last longer and improve gas mileage.  These screens quantify the annual cost of inefficient tire conditions.
Excess CO2 Emissions - Vehicle emissions directly contribute to increased greenhouse gases and global warming. Reduce your carbon footprint with proper tire maintenance.
Advanced 'Sport' Mode - Record Sessions and analyze detailed data and personalized pressure adjustment recommendations will optimize tire and vehicle performance. These Sessions can even be shared on your favorite social media platform with friends!
Additional Features & Benefits
D.I.Y. aftermarket kit or buy any tire equipped with Cerebrum

One size fits all application to nearly any vehicle

Connects to most vehicle ECU's (Feature Available in late 2020)

Sensor lasts 5-7 years and can be reused in replacement tires w/o repurchasing

Cerebrum mobile application available for iPhone and Android (2020)

Pressure, temperature & tread health notifications
Easily installed to tires without the use of tools or specialized training
Avoid safety risks and premature tire wear
Directly replaces the need for TPMS sensors
Easily install Cerebrum smart sensors to tires you already own. Kit includes:
- (4) reusable Cerebrum smart tire sensors, each protected by a master housing
- (4) Universal, base-housings used to mount Cerebrum sensors within each tire. These base-housings can be purchased separately to re-use the Cerebrum smart sensors in a different tire.
- (1) Permanent rubber bonding adhesive for D.I.Y. application of the tire sensors
- (1) Tire preparation cleaning solution
- (1) Tire scraper tool for preparation of the tire inner liner
- Cerebrum mobile application with unlimited accounts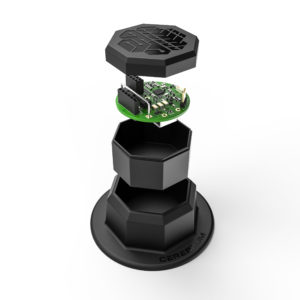 Purchase any tire, already equipped with Cerebrum technology and conveniently delivered to your door.