Tire Stickers Introduces Whitewall Tires
Whitewall tires are the king of classic tire designs: inset rubber walls that have taken on a luxurious appeal over the years. A classic staple of 1950s Thunderbirds and sportier cars like the C1 Corvette, the whitewall is the high-class old tire with some stories to tell.
Which, of course, is one of the reasons why we're so proud of our Whitewall Tire Stickers!
History Of Whitewall Tires
This design has been around so long that it got its start on horse-drawn carriages! Originated by Vogue Tyre in the early 1900s, whitewall tires have a long-standing history associated with luxury and character.
As the decades passed, whitewalls became increasingly more narrow – a full white wheel in 1904 was reduced to a thin white stripe by the 1980s and went out of style soon after. Interestingly enough, the originator Vogue Tyre moved onto a thin gold stripe as the whitewall style waned, but that's a story for another article.
The resurgence of retro car restorations in the last decade has brought the whitewall – and many other classics like the redline tires – back into style.
Unfortunately, whitewall tires are virtually non-existent as your local tire shop, and the stuff that is out there can often get pretty expensive, often times with so-so quality. Fortunately for you, Tire Stickers has the most cost-effective way to get this classic look on your contemporary ride.
Whitewall Tire Stickers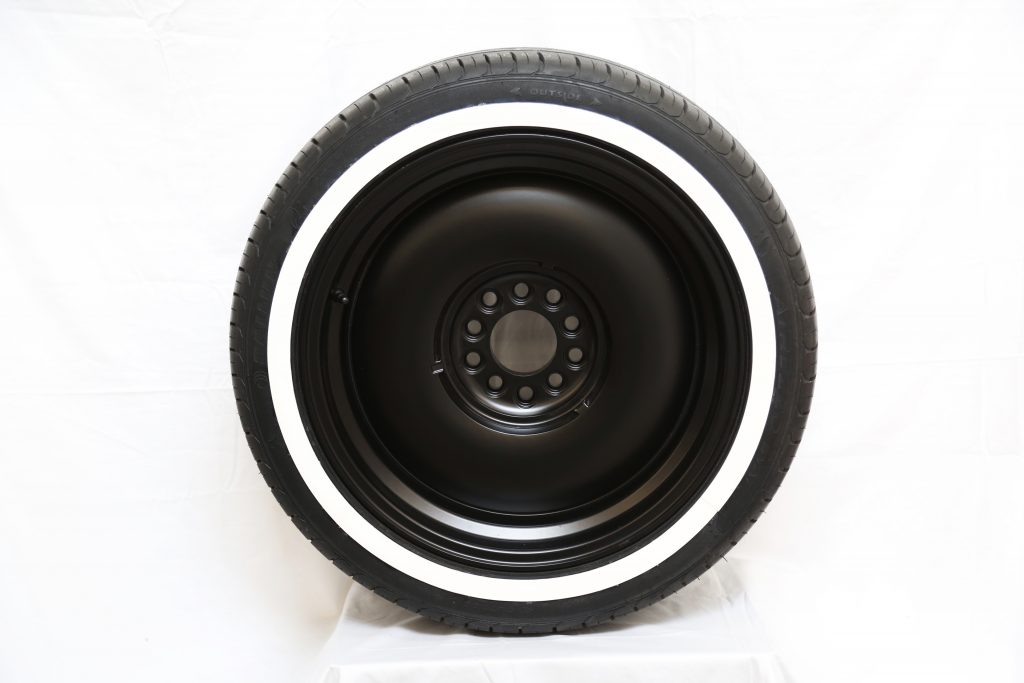 The Tire Stickers Whitewall Kit includes four customizable strips to get as thick or thin as you'd like. Like our other Tire Stickers, we offer peel-and-stick (short-term) and permanent options for every situation. Whether you've got a car show, a race, or a long-distance roadtrip, Tire Stickers are built to last.
It's not just cars either. Tire Stickers White Wall Kit is available for motorcycles, bikes, ATVs, and more. Why should only '50s coupes and sedans get all the class?
Looking for Tire Stickers around Los Angeles County? Don't forget we do professional installations of all our products, so you don't have to.
The Tire Stickers Community
And, as always, don't forget to check out Tire Stickers on Facebook and Instagram to join our awesome community. Submit photos of your ride for a chance to be featured and keep an eye out for contests and new releases!
Comments
comments