At Tire Stickers, it's not all about tire stickers. We've got a whole variety of other products you may have missed while lusting after our awesome tire decals.
Accessories, new products, and industrial solutions.
Time to open those eyes!
Tire Ink Paint Pens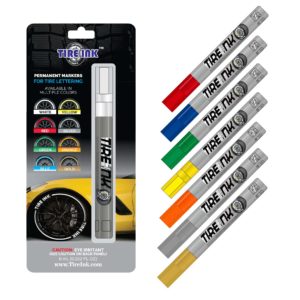 Get inked. Our Tire Ink Paint Pens work on all kinds of tires to keep them in tip-top shape.
These aren't your daddy's paint pens either. Our patented design means NO LEAKAGE (gross), NO CRACKING (just say no), and NO DRY TIPS (nice).
They come in a bunch of awesome colors too:
White

Red

Blue

Green

Yellow

Orange

Silver

Gold
Match any look or add more depth to an existing one.
This is a must-have for your glovebox. We could all use a little touch-up sometimes.
Make your mark here with Tire Ink!
Replacement Decal Letters
Sometimes Tire Stickers fall off. It's the nature of the universe, entropy and all that. It might be because a grocery cart sideswiped you or you didn't wait long enough when applying the original decals or maybe a jealous ex decided to take what matters most to you: your Tire Stickers.
Well don't fret, it's not all or nothing here with us (and we won't leave you). If you lose some letters off your rad Tire Stickers, we'll hook you up with up to 4 replacement letters FOR FREE.
Beyond that you can order as many extra decals as you desire. One at a time. Better than starting over from scratch!
Hydroshine aka Tire Shine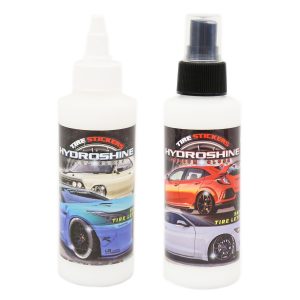 Hydroshine is our water-based solution to get those tires looking WET.
No oil means no damage to our Tire Stickers or your tires themselves.
Choose between Medium Gloss or Ultra Gloss depending on how slick you want to look. Just spray it on and bask in the glory that is your ride.
Tire Stickers T-Shirt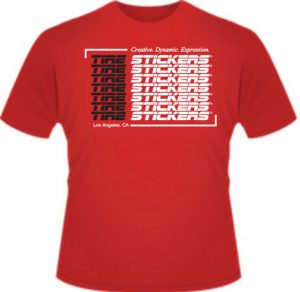 You could always use another t-shirt. Betcha didn't know we were in the clothing business too, huh?
Tire Stickers Gift Card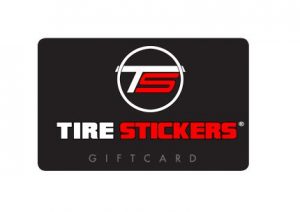 It's almost impossible to buy gifts for our gearhead friends because we're all just so damn particular! Do yourself - and them - a favor and just opt for a Tire Stickers gift card so they can choose for themselves.
Select a value from $25 to $200 and set your friend up for a sweet new lease on life.
Plus, who wants to ride with a friend that has naked tires? Not us.
Get the gift that keeps on giving here!
But Wait, There's More!
That's not all, folks!
Maybe you just really love Tire Stickers. Order both Peel & Stick and Permanent Tire Stickers in bulk for your brand, company, team, or any other large-scale need.
More than just products, we also offer Engineering Services and R&D to bring the power of our team to your unique product idea. We'll work with you to design and produce a custom product that can withstand the most demanding conditions.
We've got plenty of new products in the pipeline for this year and beyond. Our engineers are hard at work tinkering away to bring you the next big thing. We're excited and you should be too!
Until those drop, head over to our social pages and get in on the action.
Comments
comments