Mini Number Plate Decals for AJ Catanzaro
Tire Stickers is proud to announce its 4th consecutive year in the AMA Supercross program supporting rider AJ Catanzaro #86 in the 2016 season.  AJ Catanzaro has been riding and racing motorcycles his entire life, and has made his way to the premiere class of off-road motorcycle racing.  Every winter, AJ travels the country with his team to race in the worlds most prestigious off-road motorcycle series; Monster Energy AMA Supercross.  With the best riders in the world competing, this race provides not only tough competition for AJ and riders alike, but fantastic spectator excitement.  Races are broadcasted on the FOX Network (Fox Sports 1) every weekend until May.  
Customize your motocross bike further with mini number plate decals from Tire Stickers!  These decals are a fun way to add that personal touch that is completely custom, making any stock bike immediately come alive on the race track.  As seen on TV, these decals are designed to withstand some of the harshest environments and are truly race tested. 
Not comfortable with the application process? Our professional team will install kits with warranty to new or existing tires on your vehicle.  We now sell tires nearly all tire brands at low warehouse pricing and can install redline kits to your next set!  Check our Tire Quote page for sizing and details.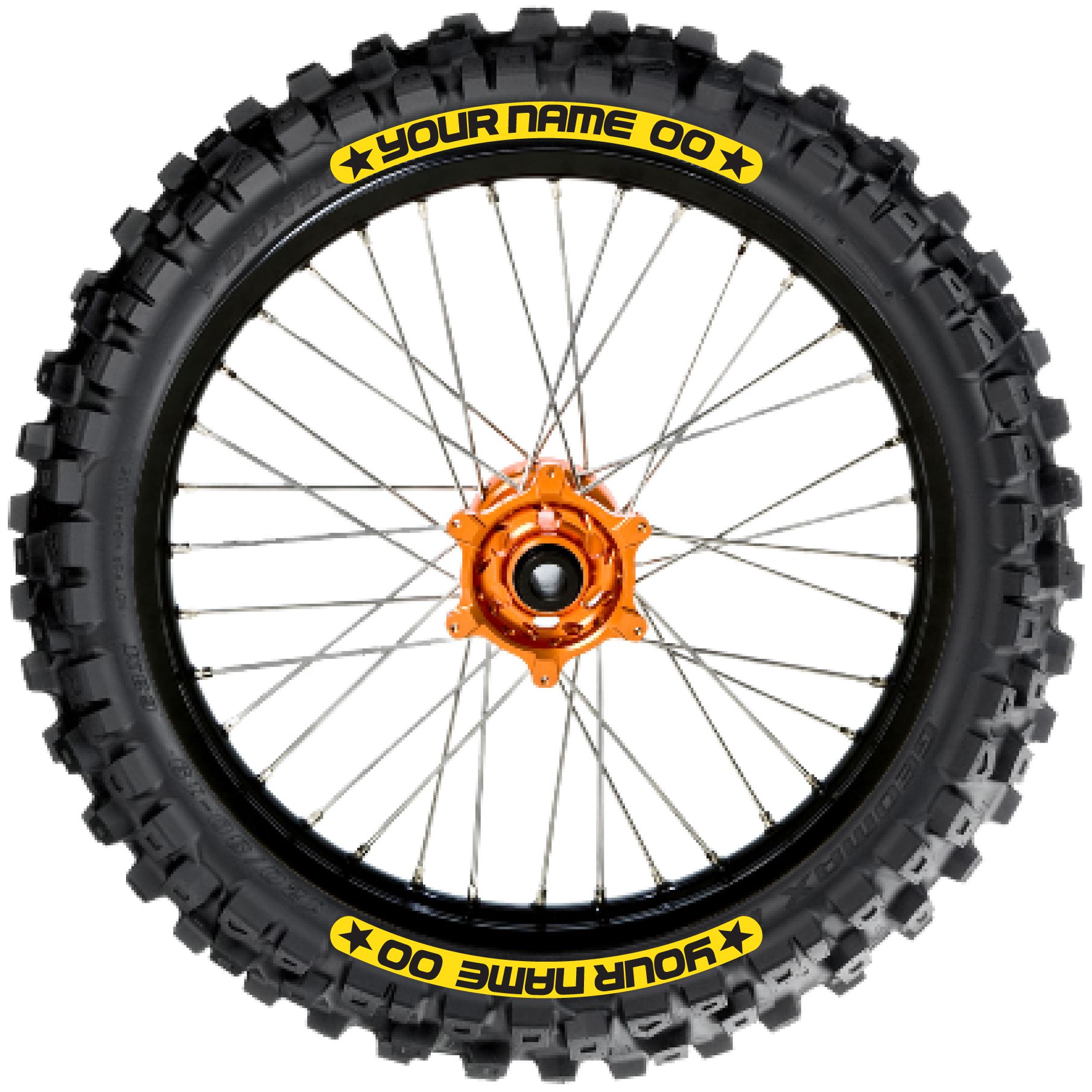 Mini number plate decals are customizable to the name and number of the rider.
Comments
comments